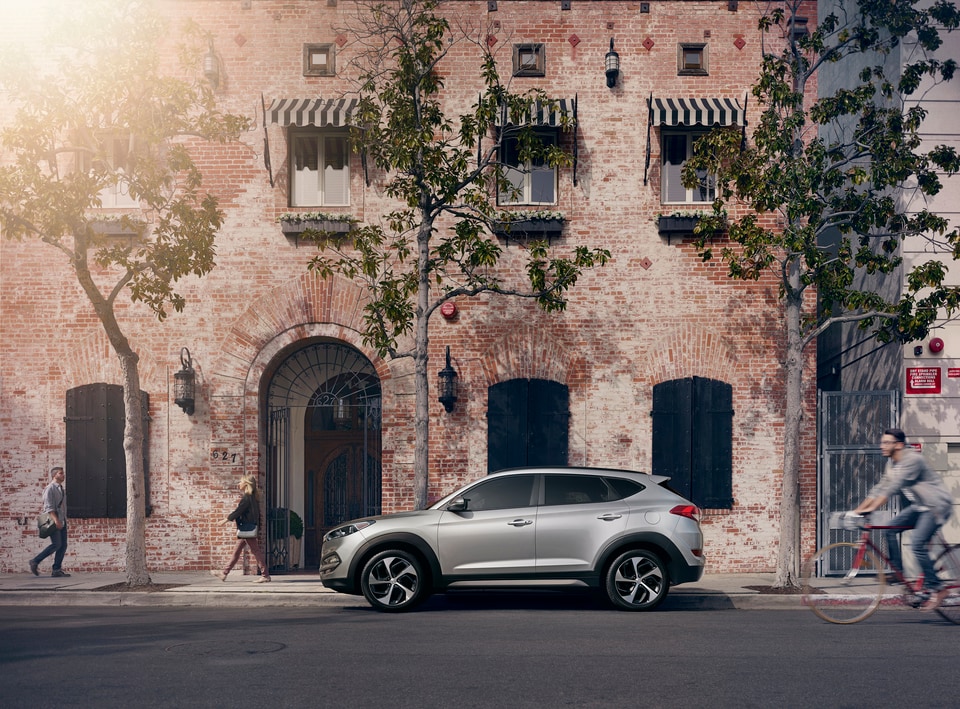 ?The qualities that draw drivers to the crossover SUV class of vehicles, while unique from car shopper to car shopper, usually revolve around the versatility of these types of models. The ability for a vehicle to adapt to a variety of tasks is important for those that use their cars for all types of jobs and drives, and this is something that the Hyundai Tucson excels at.
This crossover on our lot in Middletown, just a stone's throw away from Newport, blends room, performance, and technology into a better package than competing crossover vehicles, which we've shown below, so check it out!
Hyundai Tucson vs. Honda CR-V
A low starting price is only one of the aspects that value car shoppers should look at before purchasing a car, and, while the Hyundai Tucson has a more affordable price, it comes with better features and a more refined cabin feel than the Honda CR-V. Plus, if you want capability out of your crossover, the Tucson has a more powerful engine option and smoother-shifting transmission.
Hyundai Tucson vs. Mazda CX-5
The Mazda CX-5 is known as a fun-to-drive crossover, but the Hyundai Tucson manages to match that sportiness while also beating the CX-5 in max cargo room and rear seat comfort. More than just the better designed of the two, the Hyundai Tucson offers features like Apple CarPlay and Android Auto that are more modern, and therefore easier to use, than similar smartphone programs in the CX-5.
Hyundai Tucson vs. Ford Escape
The Hyundai Tucson is one of the most value-packed vehicles on the market, and that really shows if you compare it with the Ford Escape. The SEL trim of the Hyundai Tucson, starting price of $23,800, comes standard with heated exterior mirrors and front seats, fog lights, a 7-inch infotainment display, roof rails, and more, which is a total package of convenience that even the Ford Escape's SEL trim, starting price of $28,100, can't match.
A test drive and viewing of a new Hyundai Tucson will show its quality even better, so come on down to Hyundai of Newport today to do just that!