2019 is still weeks away, but a number of the new year's cars have already arrived. If you're in the market for a brand-new model, come and visit us Hyundai of Newport. We already have a selection of new models here, including several road favorites.
The 2019 Hyundai Santa Fe
The Hyundai Santa Fe has, for a long time now, been a go-to source for drivers looking for a safe and dependable SUV. For 2019, the Santa Fe has received a major overhaul. Quieter, more spacious, and safer, it takes the sturdy package that drivers already loved and builds on it with a range of improvements across the board.
Drivers hoping for a solid seven-seat SUV will likewise enjoy the Santa Fe XL. Almost identical to the five-seat model, it takes all of the new features offered by the 2019 Santa Fe, and adds in a third row of seating. There won't be any Santa Fe Sport in 2019, but the improvements in the Santa Fe more than make up for its absence.
2019 Models for Every Kind of Driver
If the 2019 Santa Fe doesn't suit your needs, you'll have plenty of other options to choose from. The Hyundai Kona, praised for its bold style, has also returned for 2019 and is currently available. Our dealership likewise has access to new sedans like the Hyundai Accent and the 2019 Hyundai Elantra.
Much like the Santa Fe, the Hyundai Elantra has received a major overhaul for 2019. With a range of available safety systems, as well media technology favorites like Apple CarPlay and Android Auto, it provides a wealth of valuable features that make it one of the most competitive compact models on the market. Higher level trims can even offer features like wireless smartphone charging, heated seating, and more.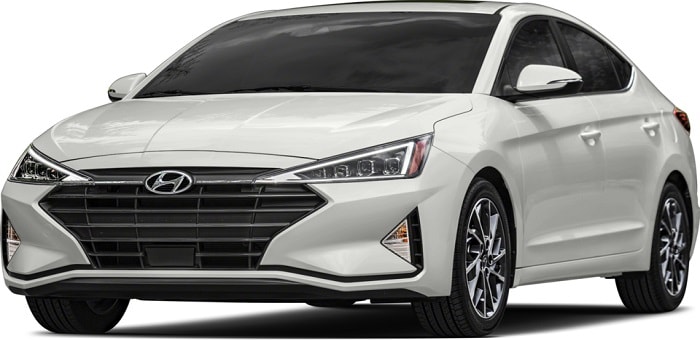 Hyundai's 10-Year/100,000 Mile Warranty
Much like in previous years, one of the best features Hyundai's lineup brings to the table is the automaker's 10-year/100,000 mile powertrain warranty. If you drive in a new 2019 model, that car will be covered for 10 years or 100,000 miles; whichever comes first.
What does that mean exactly? It means that if you experience any engine issues that are a result of factory default or error, Hyundai will cover the costs of the repairs you need to get your car back on the road. Adding an extra layer of protection, this warranty is beloved by drivers across the spectrum and has long been one of the biggest reasons that people drive home in a Hyundai.
Come and Explore Our 2019 Models Today
Would you like to know more about everything the 2019 Hyundai models at our dealership have to offer? Get in touch with our dealership in Middletown, RI. We'd love the chance to schedule a visit so you can come and test drive the Hyundai model that you think is right for you. Our helpful staff can also answer any questions you have, and help point you toward the highlights of our inventory.